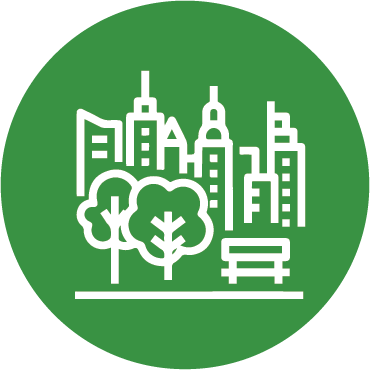 Dnipro
---
Sicheslavska embankment
The primary purpose of modern LED luminaire equipment is high-quality and uniform lighting. This can be achieved through a wide range of optical systems and their proper selection. The lighting project for the Secheslavskaya Embankment in Dnipro city is an excellent example of such combination of these factors.
This project included installation of 300 AmbeRay LAS LED luminaires. As a result of the project implementation, the following indicators have been achieved:
Illumination – 25 lx,
Brightness Lcp – 1.6 cd/m2, and
Color Rendering Index – (CRI) ≥75.
Street lighting is the most crucial step when ensuring improvement and safe traffic movement for all citizens and vehicles. In addition to creating safe environment, radiyLED lights provide increased energy efficiency and thus, significantly increase city budget savings.